500 tours a winter...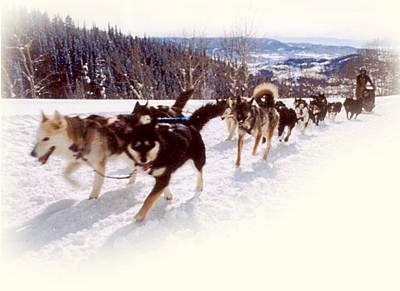 We currently average 500 sled tours a winter. Our favorite trail - we refer to it as an Eskimo roller coaster - runs about 12 miles.
Snow conditions permitting, we operate from late November to mid-April.
Rides are arranged by reservation only. They leave daily at 10am, 1pm and 3:30pm. Each tour lasts about an hour and a half, depending on trail conditions.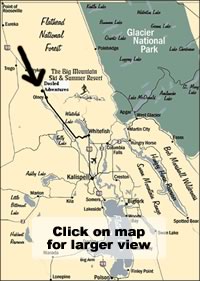 Please dress appropriately for winter conditions. We recommend a warm coat, wool hat, winter boots, and goggles if you have them. Ski outfits will work.
How to find us....
We are located 20 miles north of Whitefish, Montana (the winter wonderland.. home of Whitefish Mountain Ski Resort and just over a few mountains from Glacier National Park) off US highway 93 North. Specific directions will be given at time of reservations. 1-406-881-BARK (2275)